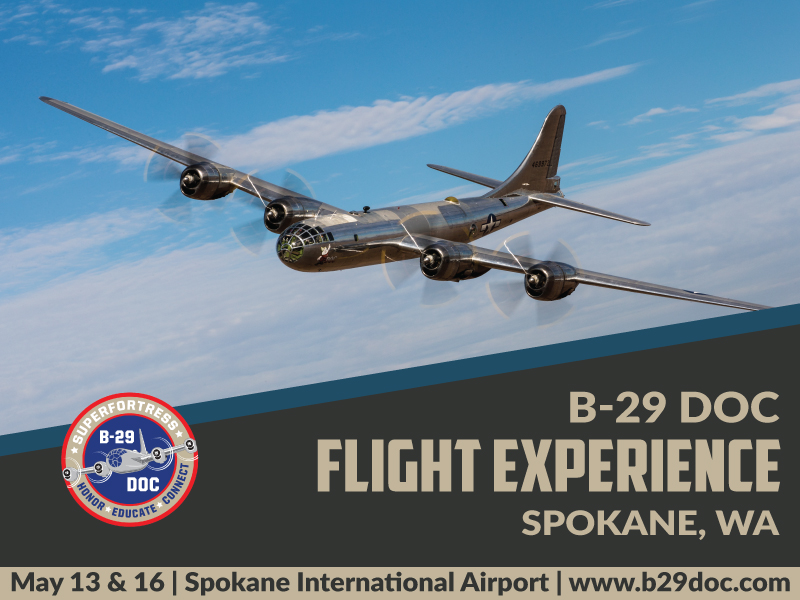 B-29 Doc Flight Experience rides will be available in Spokane, WA, May 13 and May 16.
Rides on B-29 Doc are available Friday, May 13 at 8:30 a.m. and 10 a.m., and on Monday, May 16 at 8:30 a.m. The rides will operate out of Signature Flight Support at Spokane International Airport. Click here to book now!
Seat Locations and Pricing
Each B-29 Doc Flight Experience flight has nine seats: Bombardier ($1,500), Cockpit/Pilot Observer ($1,200), Navigator ($1,200) and six Gunner seats ($600 each). The bombardier, cockpit/pilot observer and navigator seats are in the forward section (front) of the aircraft, while the six gunner seats are in the aft section of the aircraft. Each seat provides its own unique, one-of-a-kind experience with seat-specific views and experiences.