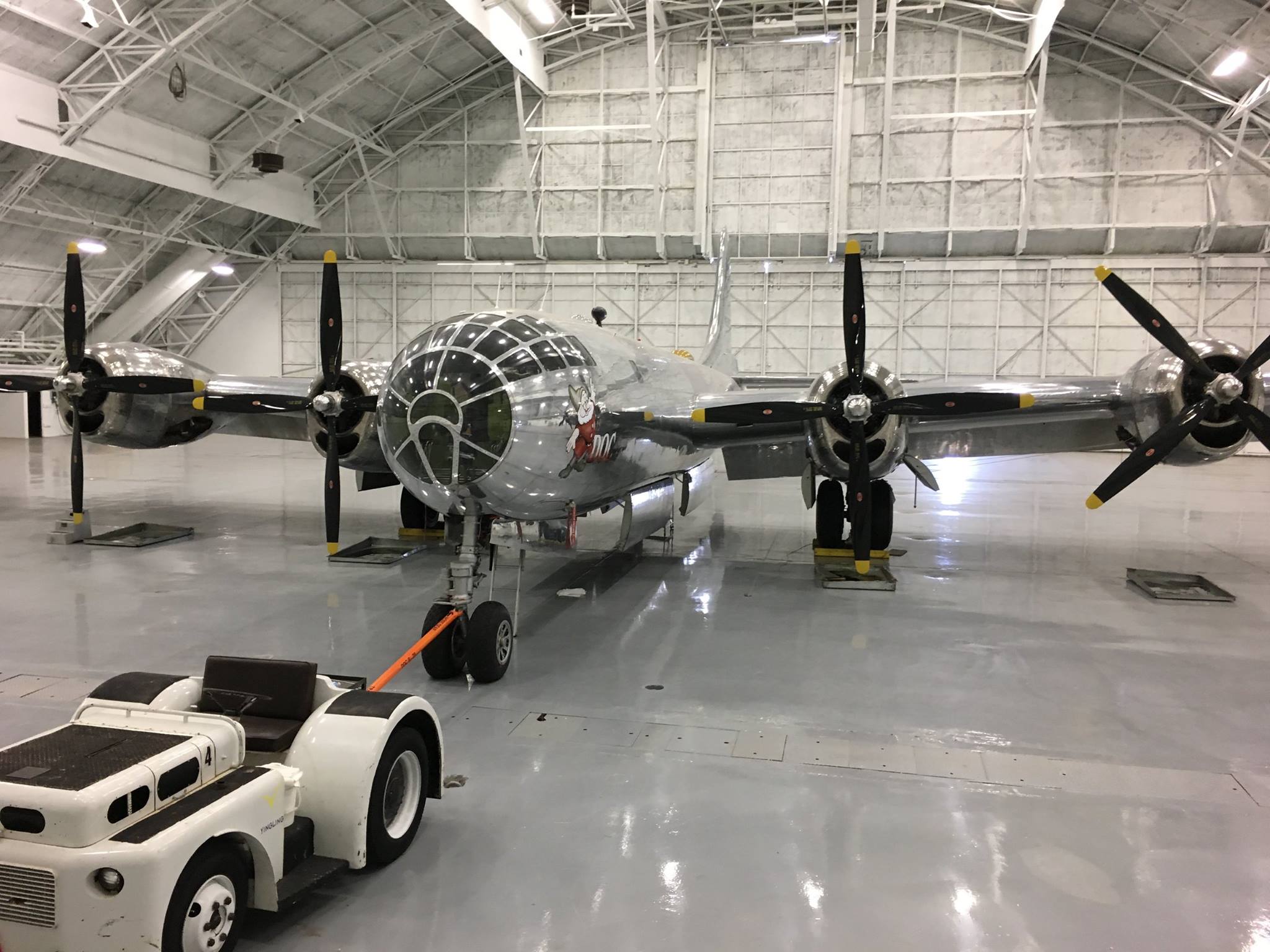 B-29 Doc has officially completed 'phase one' of its flight test operations. The Federal Aviation Administration (FAA) approved a new airworthiness certificate for the historic warbird. The FAA approval means Doc's Friends, Inc. can begin touring with the airplane with reduced flight limitations.
"We've been working for the past several months with the Wichita FAA office, along with the FAA team in Washington, D.C., and we are pleased that we have satisfied the requirements for 'phase one' of flight test operations," said Jim Murphy, Doc's Friends Restoration Program Manager. "The FAA's approval means we can begin the next phase of our restoration and flight operations plan, and that includes sharing our historic warbird with air shows around the United States."
The FAA granted a "special airworthiness certificate" to Doc's Friends, Inc., removing the flight limitation restrictions on distance and flight pattern.
"This milestone is one we've worked step-by-step alongside the FAA inspectors and our maintenance crew to achieve. The special airworthiness certificate will allow us to operate Doc without travel restrictions that were previously in place during our first several hours of flight," Murphy added.
Doc's Friends' communications and event planning team are in final negotiations with multiple regional air shows, including EAA AirVenture in Oshkosh.
"We aren't ready to release the details of our 2017 tour just yet, but we are confident we'll be able to make an announcement regarding our travel plans soon. We have a few more minor winter maintenance items to complete and we'll begin running engines before the end of March. If everything goes as planned, I expect us to be back in the air in early April," Murphy said.
The 2017 B-29 Doc tour schedule will include multiple public events in at least six states. Information will be released to the public via the media, as well as online at www.b-29doc.com and Doc's social media channels.
Meanwhile, fundraising efforts continue to build Doc a permanent home in Wichita, Kan., on the grounds at Eisenhower National Airport. Details on the exact location will be revealed soon. The public can still purchase 737 window cutouts with authentic B-29 Doc licensed photos printed on them for $150 each. All proceeds from the sale of the window cutouts benefit the hangar fundraising fund. Click here to learn more.
On the web:  www.b-29doc.com
Twitter: www.twitter.com/DocsFriends
Facebook: www.facebook.com/DocsFriends
Media Contact: Josh Wells, Doc's Friends, (316) 209-0470 josh@b-29doc.com