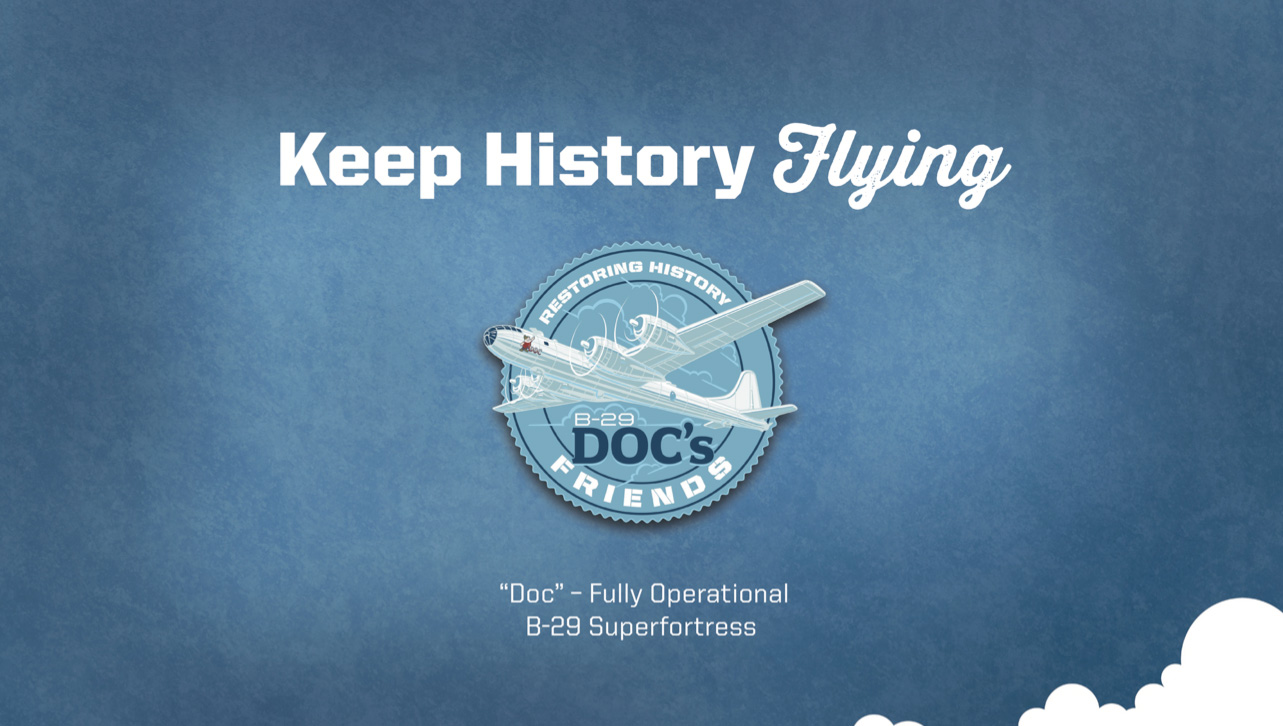 The April 22 public open house event for B-29 Doc in Wichita at Yingling Aviation has been postponed due to weather, flight and crew schedules.
"We have been unable to log a maintenance check flight for our crew and airplane due to weather, crew scheduling and maintenance operations," said Josh Wells, Doc's Friends spokesman. "With weather conditions still not favorable this week in Wichita for our team to perform the required flight prior to the planned open house event, we have decided to reschedule the event for a later date."
Flight operations and planning teams are looking at a potential weekend in early June to reschedule the public event and open house.
Earlier this month, the restoration and maintenance crew successfully ran all four of Doc's engines to wrap up the planned winter maintenance on the World War II-era airplane. The team remains focused on and committed to attending its first out-of-state air show May 6-7 at Barksdale Air Force Base in Louisiana.
Meanwhile, fundraising efforts continue to build Doc a permanent home in Wichita, Kan., on the grounds at Eisenhower National Airport. Details on the exact location will be revealed soon. The public can still purchase 737 window cutouts with authentic B-29 Doc licensed photos printed on them for $150 each. All proceeds from the sale of the window cutouts benefit the hangar fundraising fund. Click here to learn more.
On the web:  www.b-29doc.com
Twitter: www.twitter.com/DocsFriends
Facebook: www.facebook.com/DocsFriends