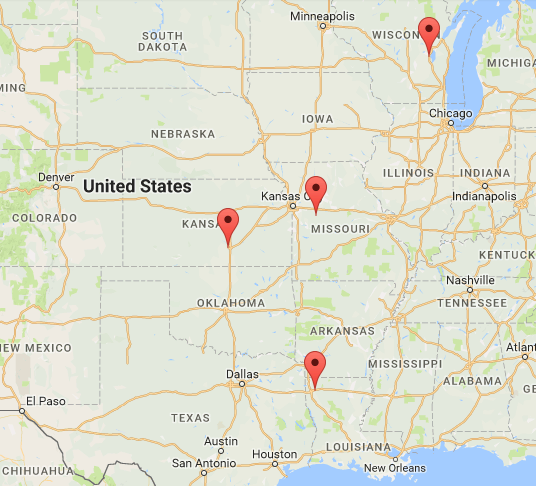 B-29 Doc will make four national tour stops through the first half of the 2017 summer tour season. Doc's Friends, Inc., the group operating the fully restored B-29 Boeing Superfortress, announced the first half of its tour plan, which includes stops in Kansas, Louisiana, Missouri and Wisconsin.
B-29 Doc will make the following tour stops:
B-29 Doc Open House: Yingling Aviation, Wichita, Kan., April 22

Defenders of Liberty: Barksdale Air Force Base, Bossier City, La., May 6-7

Wings Over Whiteman: Whiteman Air Force Base, Knob Noster, Mo., June 10-11

EAA AirVenture: Oshkosh, Wis., July 24-30
"Our vision throughout the restoration project has been to share this historic warbird with the world by operating Doc as a flying museum to honor those who built, maintained and flew B-29s to protect America's freedom at home and abroad," said Jim Murphy, Doc's Friends Restoration Program Manager. "Taking Doc on tour in 2017 is just the first step in our overall mission. We want to educate current and future generations on the contributions made by the Greatest Generation during wartime."
In addition to the four tour stops being announced today, Doc's Friends, Inc., is in contract negotiations with four other air shows that would include stops in Oklahoma, Colorado and Texas later in the year. More information on those potential tour stops will be released in the coming weeks.
Meanwhile, Doc's maintenance crew has nearly completed the planned winter maintenance program and will begin running engines and preparing for a return to flight in early April.
"This will be a historic year for our airplane, and to say we're excited about our plans to tour in 2017 is an understatement," Murphy continued. "I can't say enough about our dedicated team of volunteers. Not only have they put in thousands of hours to restore our warbird, they continue to work hard to ensure the airplane is able to embark on its 2017 tour schedule."
More information about Doc's 2017 tour schedule is available online at www.b-29.com/events.
Meanwhile, fundraising efforts continue to build Doc a permanent home in Wichita, Kan., on the grounds at Eisenhower National Airport. Details on the exact location will be revealed soon. The public can still purchase 737 window cutouts with authentic B-29 Doc licensed photos printed on them for $150 each. All proceeds from the sale of the window cutouts benefit the hangar fundraising fund. Click here to learn more.
On the web:  www.b-29doc.com
Twitter: www.twitter.com/DocsFriends
Facebook: www.facebook.com/DocsFriends
Media Contact: Josh Wells, Doc's Friends, josh@b-29doc.com