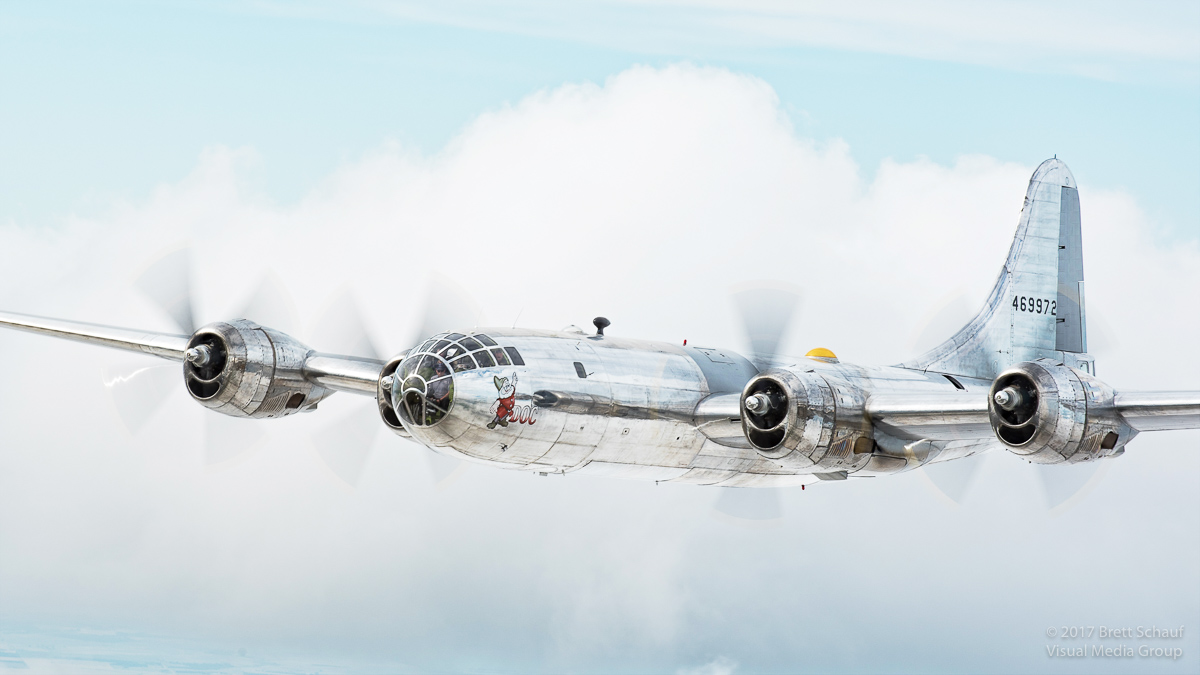 B-29 Doc will spend Memorial Day weekend in in Tulsa, Okla., May 25 and 26. The Tulsa Air and Space Museum & Planetarium (TASM) will host B-29 Doc for a two-day event that will feature both static display and cockpit tours, as well as B-29 Doc Flight Experience ride flights.
B-29 Doc will be joined by a North American T-6 Texan during the weekend tour stop at TASM.
"The mission of the Tulsa Air and Space Museum & Planetarium to preserve aerospace history while inspiring science-based learning is nearly a carbon-copy of our mission as we fly our B-29 and operate the B-29 Doc Hangar, Education & Visitors Center," said Josh Wells, Doc's Friends executive director and general manager. "It's important to work with other institutions across the nation to promote STEM-based education as we honor the men and women who serve our nation to protect our freedom. We are thrilled to add Tulsa and TASM to our 2019 tour schedule."
Admission & Details
Gates will open each day at 8 a.m. and close at 5 p.m. The flight schedule for the B-29 Doc Flight Experience are 9:30 and 11:30 a.m., Saturday and Sunday, May 25 and 26. Ride flights will also be available for the T-6. Cockpit tours for both airplanes will be available when the aircraft are not flying riders.
Admission to TASM for the B-29 Doc tour stop will be $20 for adults (ages 12 and up), $10 for youth (ages 5 to 11) and for children ages 4 and under admission will be free. All proceeds from admission benefit TASM and Doc's Friends, Inc.
"Having the B-29 Doc in Tulsa will be a great opportunity for TASM visitors to experience history come to life," said Tonya Blansett, TASM executive director.
No coupons or other offers will be accepted, unfortunately even TASM members will have to pay admission to this special event.
For details about the B-29 Doc Flight Experience and to purchase ride tickets, visit www.b29doc.com/rides.
Honor. Educate. Connect.
The mission of Doc's Friends is to HONOR the men and women who sacrificed so much for the freedom of others, including those who designed, built, maintained and flew the B-29 during and after WWII. CONNECT people with the rich heritage of the B-29 and allow aviation enthusiasts to experience the thrill of a B-29 up close. EDUCATE today's and future generations on the contributions of the Greatest Generation during wartime.