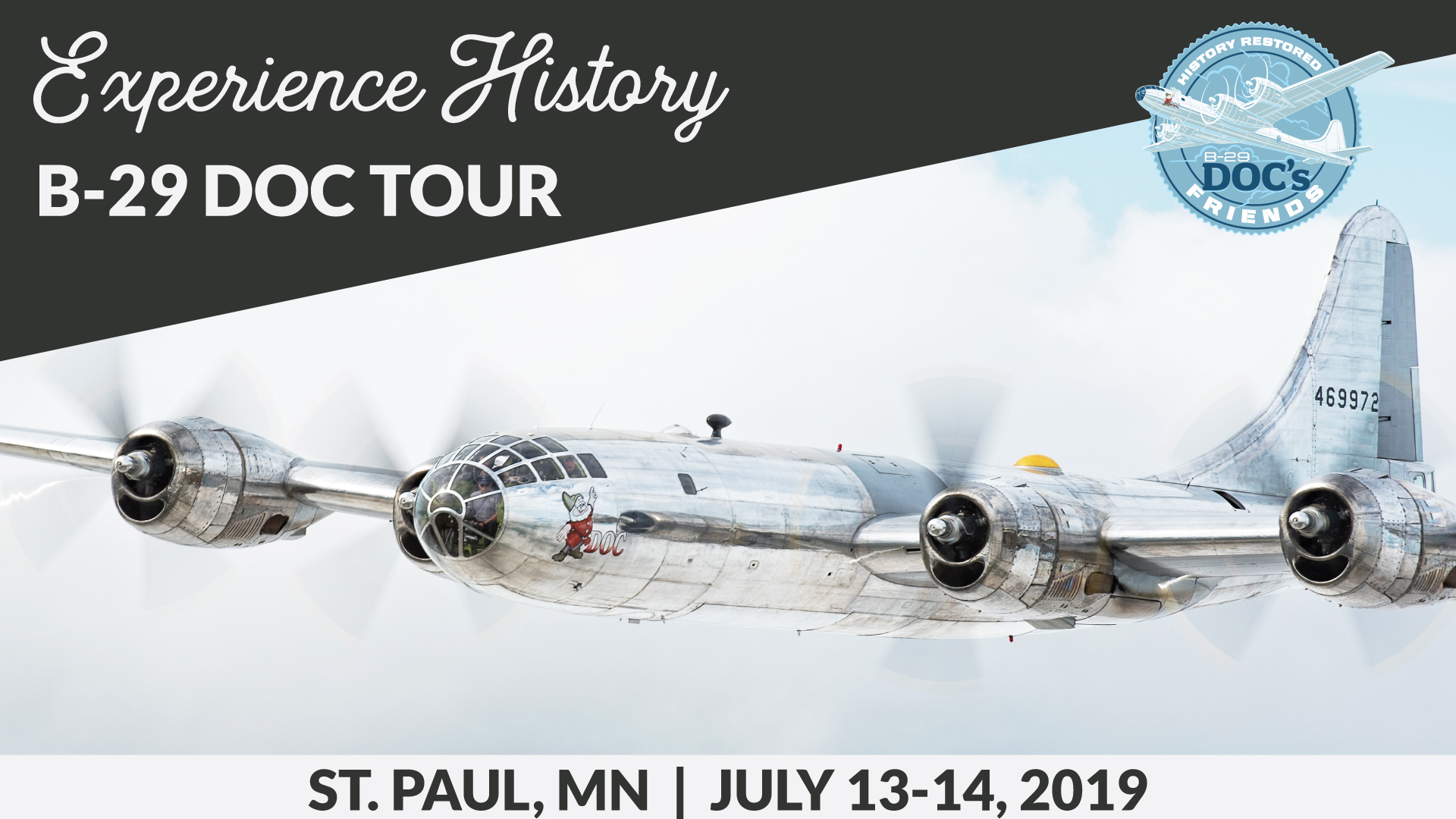 The B-29 Superfortress known as Doc will land in Minneapolis-St. Paul, Minnesota next month for an additional tour stop, while en route to air shows in Madison and Oshkosh, Wisconsin. The stop for Doc's Friends and B-29 Doc in the Twin Cities will be Saturday, July 13 and Sunday, July 14 at St. Paul Downtown Airport. B-29 Doc Flight Experience ride flights will be available both days in the morning, followed by Doc being on static display for cockpit tours.
In addition to B-29 Doc, the Commemorative Air Force (CAF) Minnesota Wing will have three of its aircraft available for rides and static display. Those CAF aircraft will include a B-25, an SNJ and a PT-22.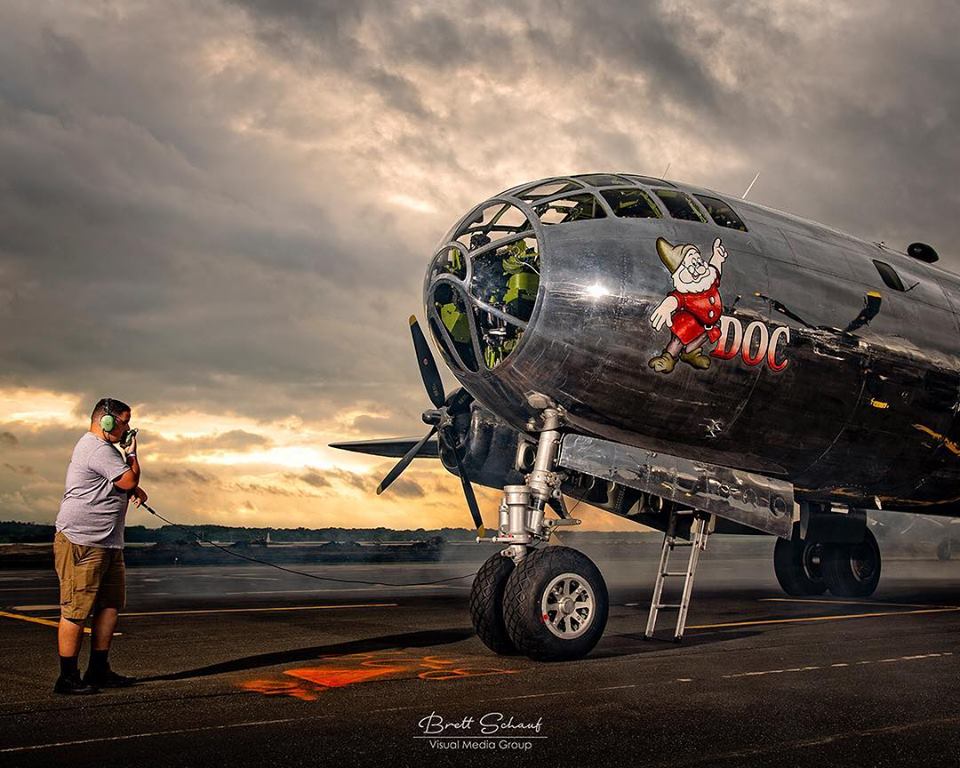 "Having these historic warbirds together on the same airport ramp will be a unique, one-of-a-kind, and truly remarkable sight as we showcase these majestic machines and honor the men and women who built, maintained and flew these aircraft to protect our freedom," said Josh Wells, Doc's Friends executive director and general manager. "We are excited to partner with the CAF's Minnesota Wing for what will be one of the most memorable stops on our B-29 Doc schedule this summer."
The two-day event will be hosted at St. Paul Downtown Airport Holman Field.
"This will be a unique opportunity for everyone to see and ride in the two historically significant aircraft that changed the outcome of the war with Japan," said Bill Tischer, wing leader, CAF Minnesota Wing. "We are very honored to team up with Doc and also provide everyone a flight experience in the training aircraft that prepared these young men to fly the B-29 and B-25."
Visitors will enter the event from the main terminal building at St. Paul Downtown Airport and gates will open each day at 9 a.m. and close at 5 p.m. Admission to the Doc's Friends and CAF Minnesota Wing event will be $20 for adults (ages 12 and up), $10 for youth (ages 5 to 11) and for children ages 4 and under admission will be free. Admission includes ramp and cockpit tour access for all participating aircraft. All proceeds from admission fees will benefit Doc's Friends, Inc. and the CAF Minnesota Wing.
BOOK FLIGHTS NOW!
The flight schedules for the B-29 Doc Flight Experience are 9:00 a.m. and 10:30 a.m., Saturday and Sunday, July 13 and 14. Ride flights will also be available for the CAF Minnesota Wing aircraft on site. Cockpit tours for all the participating airplanes will be available when the aircraft are not flying riders.
For details about the B-29 Doc Flight Experience and to purchase ride tickets, visit www.b29doc.com/rides. For details about the CAF Minnesota Wing aircraft ride tickets, visit www.cafmn.org.