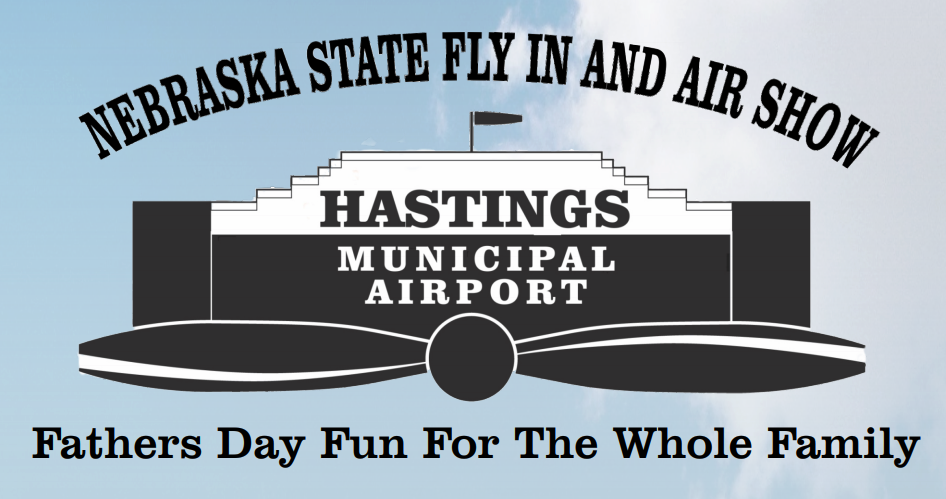 The Hastings Airport Association, in partnership with the Hastings Airport, & EAA Chapter 544,  announced the exciting performer lineup and planned events for the Nebrasaka State Fly In  scheduled for Fathers Day weekend in Hastings, NE.
Headlined by the World War II B-29 Superfortress "Doc", one of only two B-29 Superfortresses still airworthy in the world, the Nebraska State Fly In & Airshow promises to be a celebration of aviation for all ages.
B-29 Doc will arrive in Hastings, NE, on the evening of Thursday, June 17. On Friday, June 18 and Saturday, June 19, B-29 Doc will be on static display from 9 a.m. to 4 p.m. for ground and cockpit tours, as well as merchandise sales. The cost for ground and cockpit tours is $10 per person or $20 per family. B-29 Doc Flight Experience Rides will be hosted on the morning of Saturday, June 19 and Sunday, June 20.
CLICK HERE TO BOOK TICKETS ON B-29 DOC IN HASTINGS, NE
Saturday evening (June 19) will feature a hanger dance in the historic brick hanger.  Sponsored by HCAA, the hangar dance begins at 8 p.m. and will be played by Dizzy With A Dame, a jazz and swing band in the spirit of a 1940's USO show.  Tickets will be available at www.flyhastings.com starting in April.
Sunday morning begins at 7:30 a.m. with the traditional Nebraska State Fly In Breakfast sponsored by Hastings Kiwanis Club.  The public may drive to or fly into the breakfast, pilots flying in eat free.  Following the breakfast, a variety of aviation activities including viewing the fly in airplanes, military helicopters, B-29 flights, tours of factory new aircraft, Kids Can Fly activities, Learn to Fly seminars, and more!   A free-will donation will be collected for the Sunday events and a variety of food vendors will be on site.
The airshow is a tribute to Nebraska Aviator Harry Barr.  The event kicks off at noon with a ping pong ball drop for the kids followed by a patriotic parachute drop.  At 12:30 the airshow begins and features eight nationally acclaimed airshow performers raging from the T-6 Radial Rumble to the Taylorcraft flying comedy show.
For additional information about the airshow, performers, and events, please visit: www.flyhastings.com