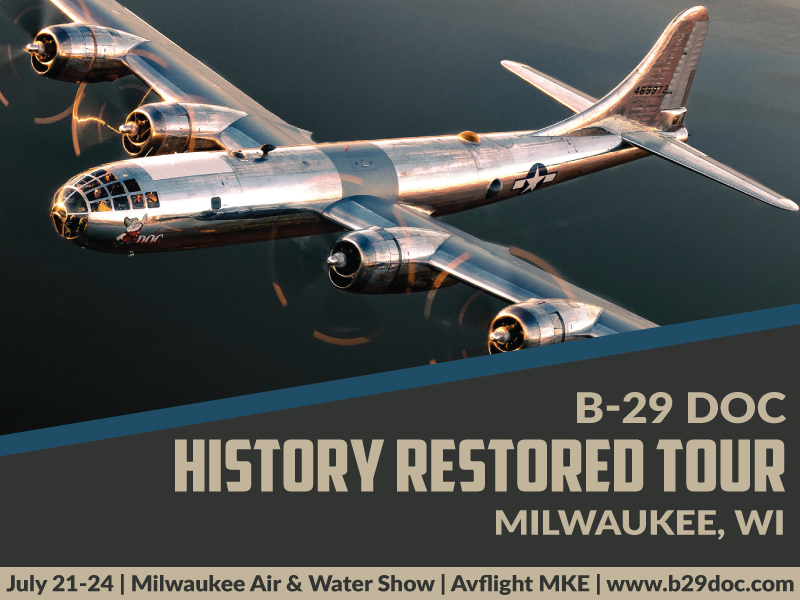 The B-29 Doc History Restored Tour will make a stop in Milwaukee, WI, July 21-24. In addition to having B-29 Doc Flight Experiences available, Doc will also be an air show performer at the Milwaukee Air & Water Show.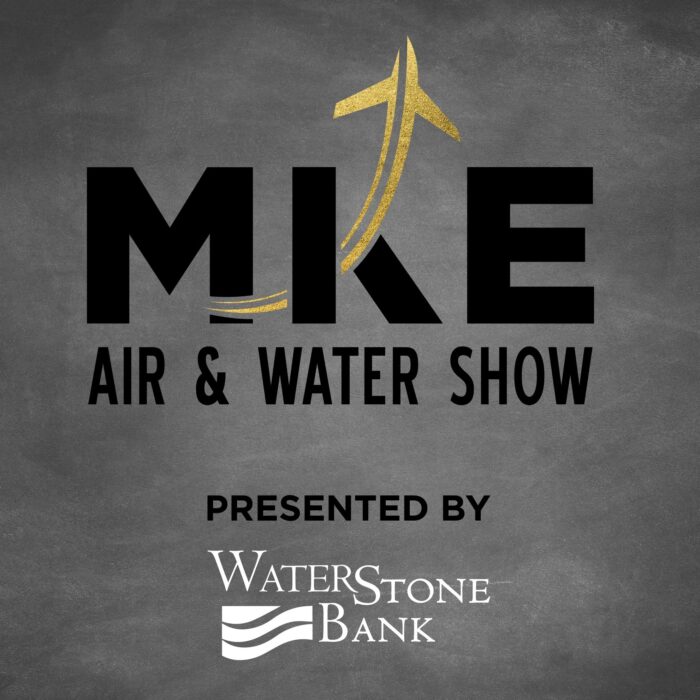 "The Milwaukee Air & Water Show is thrilled to have B-29 Doc perform in our event at the Lakefront," Milwaukee Air & Water Show Founder and President Paul Rogers said. "It's going to be an exciting moment for Milwaukee to see first-hand this amazing piece of aviation history."
B-29 Doc will arrive in Milwaukee Wednesday, July 20 and will host B-29 Doc Flight Experience rides July 21, 22 and 23. Tickets are on sale now at www.b29doc.com/rides.
"We are excited to be part of the MKE Air & Water Show and to provide aviation enthusiasts in Milwaukee an opportunity to see one of only two B-29 Superfortresses still flying today," said Josh Wells, B-29 Doc executive director. "It will be an honor to perform and showcase the living history of the Greatest Generation through the bomber that helped bring World War II to an end by protecting freedom in the face of oppression. It's our mission through Doc to honor the legacy of those who designed, built, flew and maintained historic warbirds, as well as those who continue to serve our nation and defend freedom today."
B-29 Doc will be stationed at Milwaukee's Mitchell International Airport (MKE) and will be hosted by Avflight Milwaukee, which is where all B-29 Doc flight operations will originate during the Milwaukee tour stop. Ground and cockpit tours will not be available for Doc during this tour stop due to it's location. 
Following the tour stop in Milwaukee, Doc will depart for EAA AirVenture in Oshkosh, WI, Sunday afternoon following the air show July 24. Details about the B-29 Doc schedule can be found at www.b29doc.com/events.