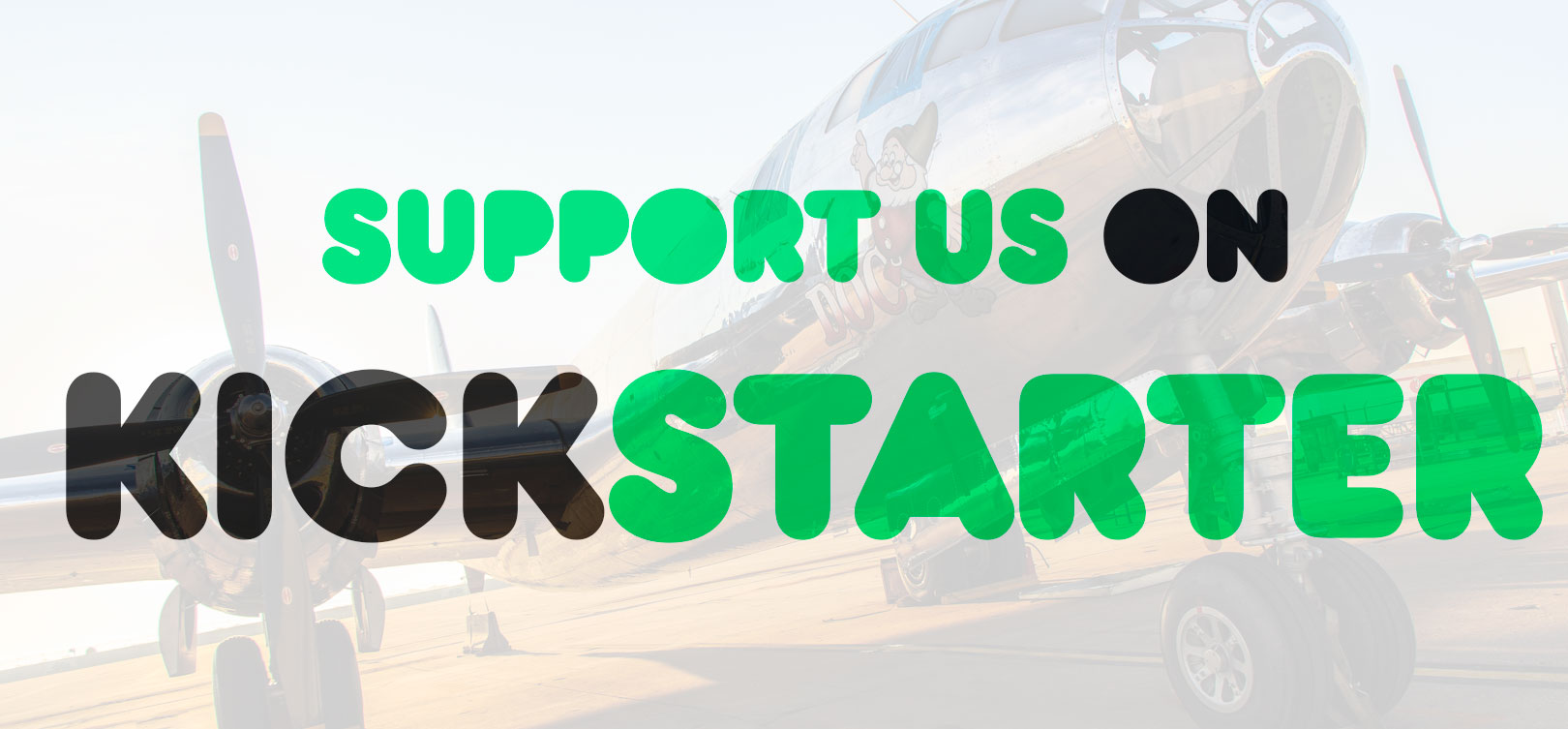 [image_with_animation image_url="84″ alignment="center" animation="Fade In" img_link="https://www.kickstarter.com/projects/1344227353/make-history-fly-send-b-29-doc-through-flight-test"]
Doc's Friends seeking $137,500 in funds to get last-known airworthy B-29 in the air
WICHITA, Kan. – After a 17-year restoration, Doc, the historic warbird that will soon become the second operational B-29 Superfortress, has now entered the flight-test stage. All four engines were successfully fired up on Sept. 18 for the first time since 1956. But additional funding is needed to support this phase.
In an effort to raise those funds, Doc's Friends, the nonprofit organization restoring the B-29 has launched a Kickstarter crowdfunding campaign. The group will have 30 days to reach their stated goal of $137,500. Costs associated with this amount include fuel, maintenance, insurance and others.
Doc's Friends board member Tom Bertels says that the Kickstarter campaign timing could not be better. "Our passionate team of supporters and volunteers have accomplished what many said couldn't be done. Beginning today, there's a 30-day window for everyone else to step up and be a part of history."
In a show of support, Apollo 13 crewmembers Jim Lovell and Fred Haise, as well as former SR-71 pilot Buz Carpenter also offered their thoughts on the importance on restoring and preserving history such as Doc. Their comments were captured on camera and are viewable on the Kickstarter page.
Since Tony Mazzolini rescued Doc from the Mojave Desert in 1987, the restoration has been a universal effort. More than 300,000 volunteer hours have been devoted, and thousands of aircraft parts donated and refurbished in-kind.
Kickstarter has an all or nothing rule, where the project can only collect funds if the stated goal has been reached by the set deadline. "Every single pledge will make a difference, whether it's $10, $25 or $1,000. It's simple to become one of Doc's Friends," said Bertels.
A direct link to the Kickstarter page can be found here. You can also follow Doc's Friends progress on their website, Facebook and Twitter.