Wichita Warbird Weekend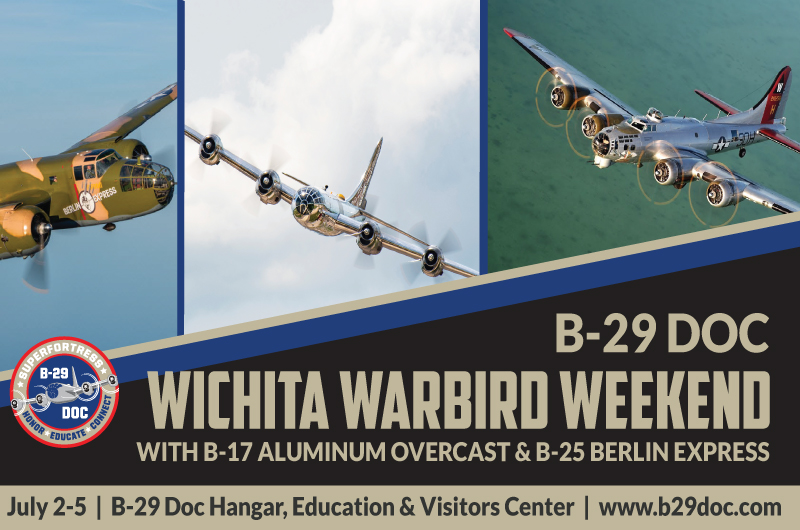 B-29 Doc will host two other World War II-era aircraft in partnership with the Experimental Aircraft Association (EAA) Fourth of July Weekend, July 2-5, 2021, in Wichita, Kansas.
The event will feature B-29 Doc, along with B-17 Aluminum Overcast and B-25 Berlin Express, and will give warbird fans a unique, up-close and personal opportunity to see the three American bombers that helped win World War II.
BOOK YOUR SEATS NOW!
→ B-29 Doc Rides Tickets
→ B-17 Aluminum Overcast Tickets
→ B-25 Berlin Express Tickets
All three aircraft will be on static display and open for ground and cockpit tours Friday, July 2 at the B-29 Doc Hangar, Education and Visitors Center. The aircraft will each operate ride flights on Saturday, July 3 and Sunday, July 4. The aircraft will be on static display the remainder of the weekend unless serving ride flight customers.