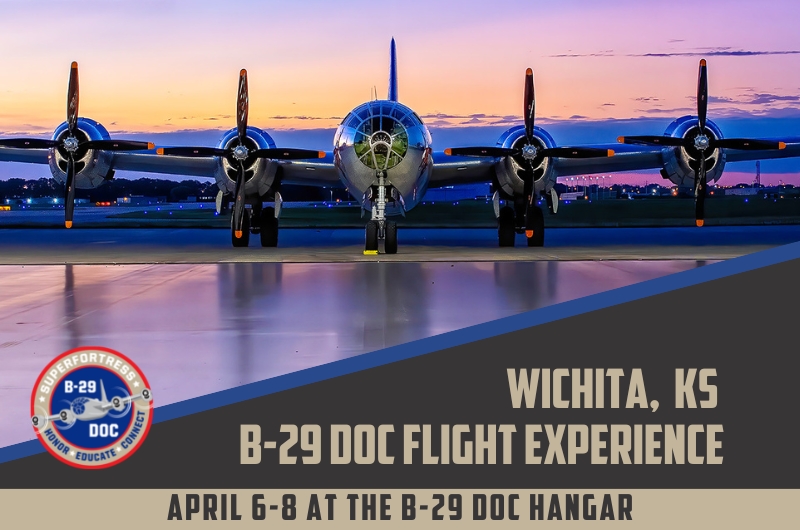 The first B-29 Doc Flight Experience opportunity of 2023!
Don't miss your chance to fly in one of only two B-29 Superfortress aircraft still airworthy and flying today. The ride schedule for Wichita:
Thursday, April 6: 5 p.m. and 6 p.m.
Friday, April 7: 5 p.m. and 6 p.m.
Saturday, April 8: 9 a.m., 11 a.m. and 1 p.m.
BOOK YOUR SEAT TODAY BY CLICKING HERE!
The B-29 Doc Hangar, Education and Visitors Center will be open to the public Saturday, April 8 from 9 a.m. to 1 p.m. for viewing of Doc engine starts and taxi/takeoff for the ride flight operations.