Texarkana, AR: History Restored Tour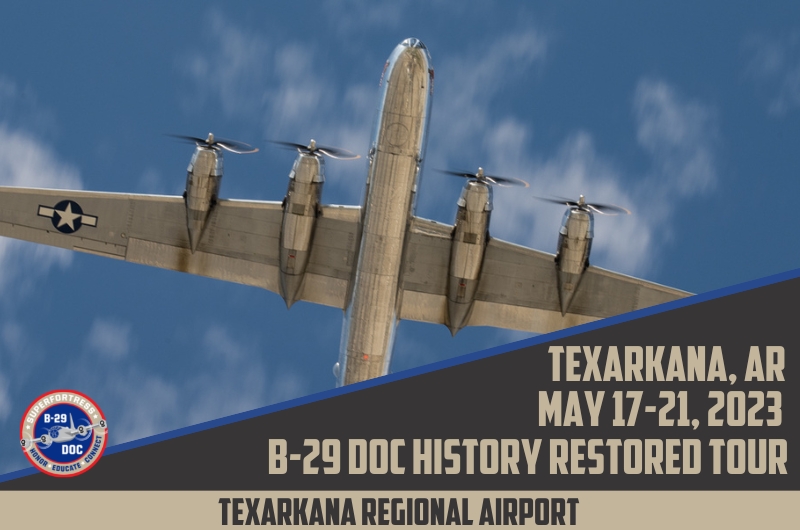 B-29 Doc will arrive at Texarkana Regional Airport, Tuesday, May 16, and will be hosted by Signature Flight Support. Ground and flight deck tours will be available Wednesday, Thursday and Friday, May 17-19, from 10 a.m. to 4 p.m., and Saturday and Sunday, May 20-21, from 12 p.m. to 4 p.m., following morning ride flight schedules.
Rides
For details about B-29 Doc Flight Experience Rides, buy tickets online now or visit www.b29doc.com/rides.
Tours
Admission for ground and cockpit tours will be $10 per person or $20 per family. Tickets for ground tours will be available at the gate. Public entrance for the event be at 501 Airport Drive, Texarkana, AR 71854.