Sweetwater, TX: National WASP WWII Museum and Homecoming Fly-In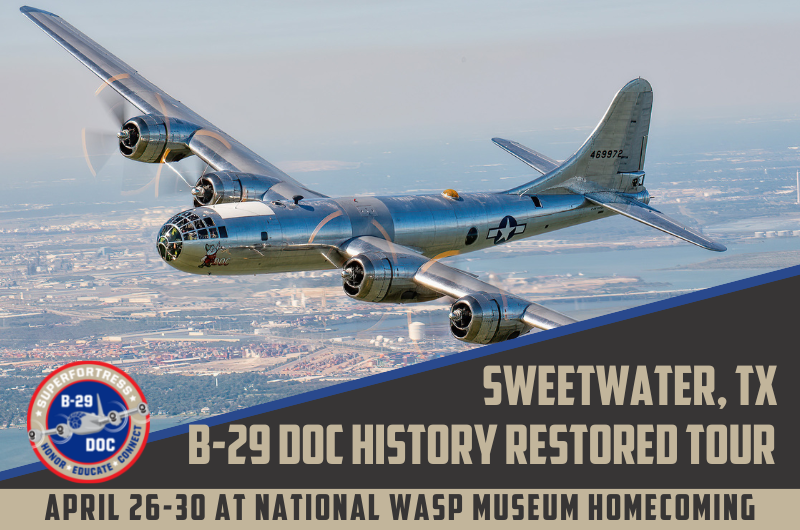 B-29 Doc will be a participant in the WASP Homecoming and Fly-In air show, April 28-30, at the National WASP WWII Museum in Sweetwater, TX.
BOOK YOUR SEAT ON HISTORY TODAY!
Doc will arrive in Sweetwater on Tuesday, April 25, and will be available for B-29 Doc Flight Experience rides Wednesday and Thursday, April 26 and 27. Ground and cockpit tours will be available during the air show, with additional ride flight dates and times to be added pending demand.
Rides & Tours
For details about B-29 Doc Flight Experience Rides, buy tickets online now or visit www.b29doc.com/rides.
For information about the WASP Homecoming Fly-In, visit www.waspmuseum.org/homecoming.