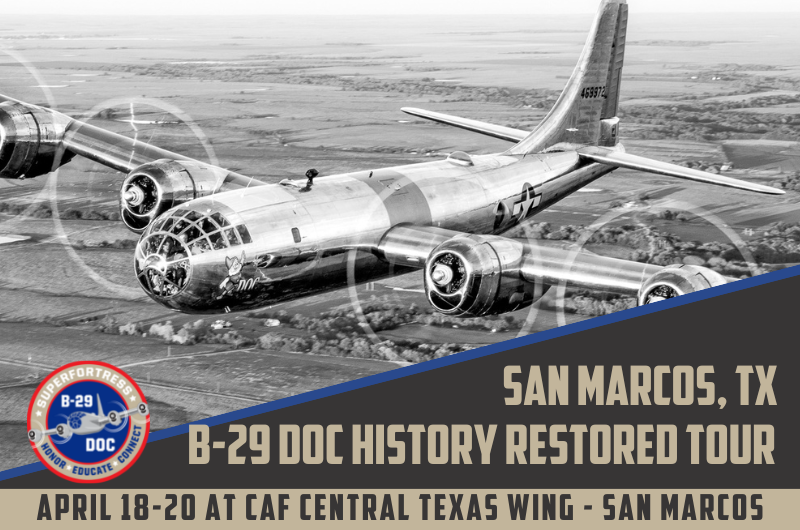 B-29 Doc will arrive at San Marcos Regional Airport Monday, April 17, and will be hosted by the Commemorative Air Force (CAF) Central Texas Wing.
Ground and flight deck tours will be available Tuesday, April 18 from 10 a.m. to 4 p.m., and on Wednesday, April 19 from 12 p.m. to 4 p.m. following morning rides flights, and again Thursday, April 20, from 10 a.m. to 4 p.m., with evening ride flights.
BOOK YOUR SEAT ON DOC NOW!
Rides
For details about B-29 Doc Flight Experience Rides, buy tickets online now or visit www.b29doc.com/rides.
Tours
Admission for ground and cockpit tours will be $10 per person or $20 per family. Tickets for ground tours will be available at the gate.
Public entrance for the event is at the CAF Central Texas Wing Hangar, 1841 Airport Drive, Building 2249, San Marcos, TX, 78666. For information about the CAF Central Texas Wing, visit www.centraltexaswing.org.