Pull A Plane for Education: Wichita, KS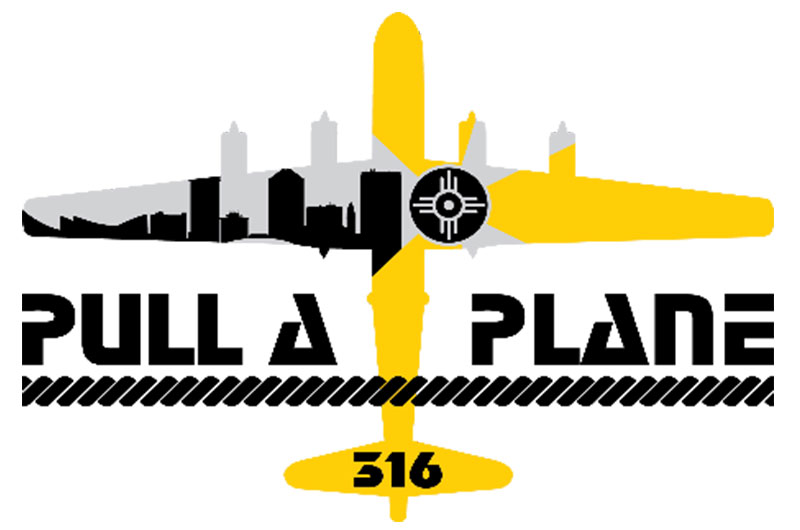 Doc's Friends and WSU Tech are partnering to bring you Wichita's inaugural Pull a Plane event, featuring the ultimate tug-of-war competition – men and women against a B-29 Superfortress!
The challenge is to see whose team of 25 people can battle to pull Doc, a restored B-29 weighing in at nearly 80,000 pounds. That's right, teams will race the clock to pull Doc's nearly 40 tons by rope 25 feet – with the ultimate prize being a ride in Doc for the person who raises the most donations for education!
GATHER YOUR TEAM AND SIGN UP TODAY!
Proceeds of the inaugural fundraiser will be shared between the WSU Tech Foundation (to finance student scholarships) and Doc's Friends (to help broaden Doc's operations and hangar education program).
The Pull a Plane event is family-friendly and is open to the public. In addition to the Pull a Plane event featuring B-29 Doc, historic warbirds from the World War II era will also be on static display, giving those who attend the event a chance to experience history, up close and personal. Public admission will be $10 per person or $25 for a family (up to six people). The admission fee grants access to the Pull a Plane event, as well as admission to the B-29 Doc Hangar, Education and Visitors Center where the other aircraft will be on display.