Olathe, KS: B-29 Doc History Restored Tour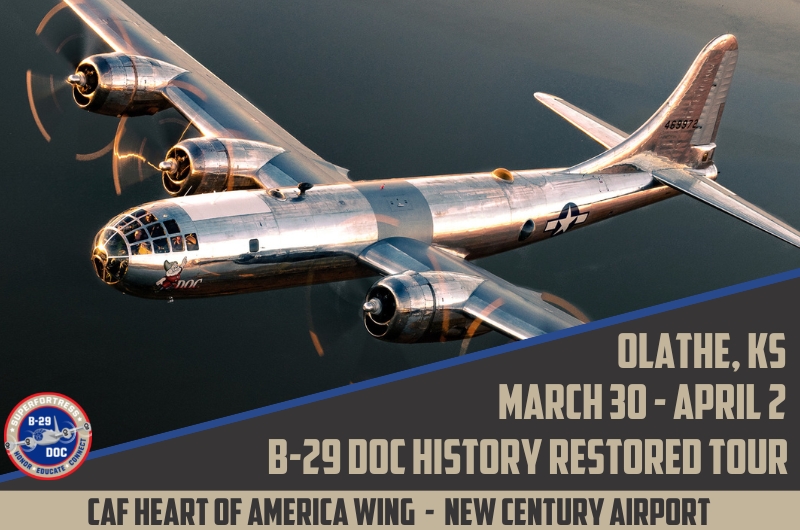 B-29 Doc will arrive at New Century Airport and the CAF Heart of America Hangar Thursday, March 30.  Ground and flight deck tours will be available Friday, March 31, from 10 a.m. to 4 p.m., as well as Saturday and Sunday, April 1 and 2, from 12 p.m. to 4 p.m., following morning ride flight schedules both days.
Rides
For details about B-29 Doc Flight Experience Rides, buy tickets online now or visit www.b29doc.com/rides.
Tours
Admission for ground and cockpit tours will be $10 per person or $20 per family. Tickets for ground tours will be available at the gate. The public entrance for the event will be at 6 Aero Plaza, New Century, KS, 66031.