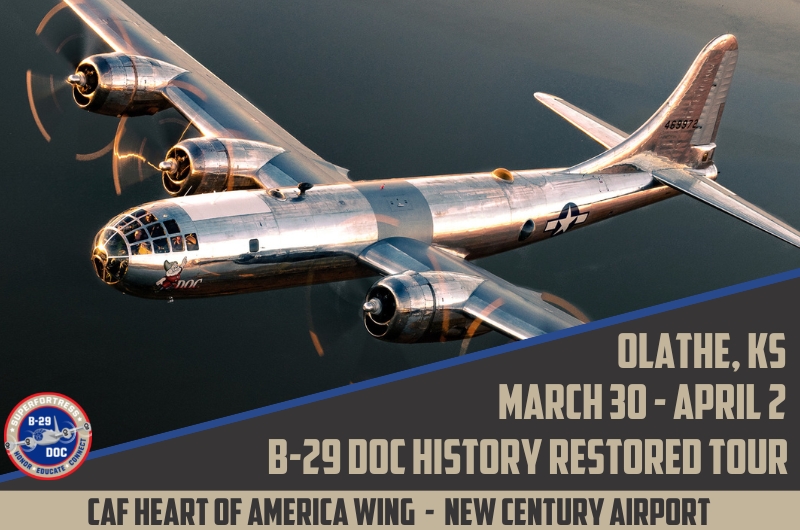 UPDATE:
Ground and flight deck tours will be available Friday, March 31, from 10 a.m. to 4 p.m., as well as Saturday, April 1, from 9 a.m. to 2 p.m., and Sunday, April 2, from 12 p.m. to 4 p.m. The ground tour schedule has changed on Saturday, April 1, due to forecasted temperatures and wind that has altered the flight schedule for Saturday.
Rides
For details about B-29 Doc Flight Experience Rides, buy tickets online now or visit www.b29doc.com/rides.
Tours
Admission for ground and cockpit tours will be $10 per person or $20 per family. Tickets for ground tours will be available at the gate. The public entrance for the event will be at 6 Aero Plaza, New Century, KS, 66031.