Fayetteville, AR: History Restored Tour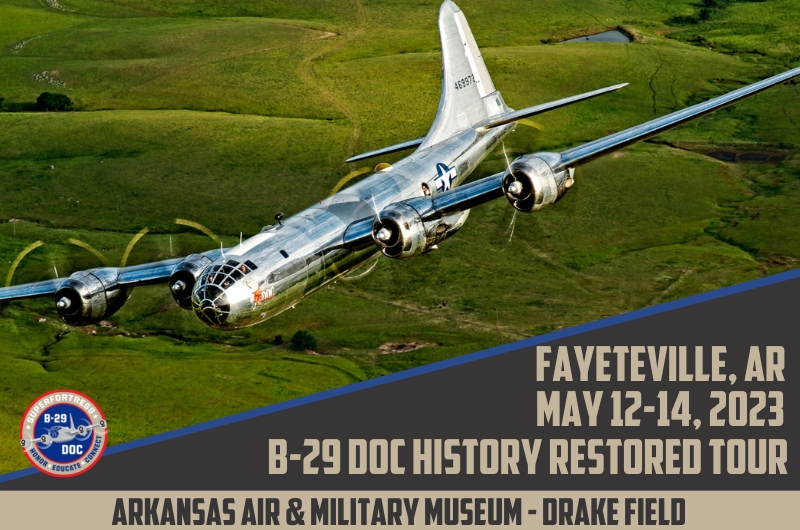 B-29 Doc will arrive at Drake Field, Thursday, May 11, and will be hosted by the Arkansas Air and Military Museum, May 12-14. Ground and flight deck tours will be available Friday, May 12, from 10 a.m. to 4 p.m., as well as Saturday and Sunday, May 13 and 14, from 12 p.m. to 4 p.m., following morning ride flight schedules both days.
Rides
For details about B-29 Doc Flight Experience Rides, buy tickets online now or visit www.b29doc.com/rides.
Tours
Admission for the museum, which includes ground and cockpit tours, will be $22 for adults, $12 for children, $20 for veterans, first responders and law enforcement. Public entrance for the event will be through the Arkansas Air and Military Museum, 4290 S. School Ave., Fayetteville, AR, 72701.