Oshkosh & Appleton, WI: EAA AirVenture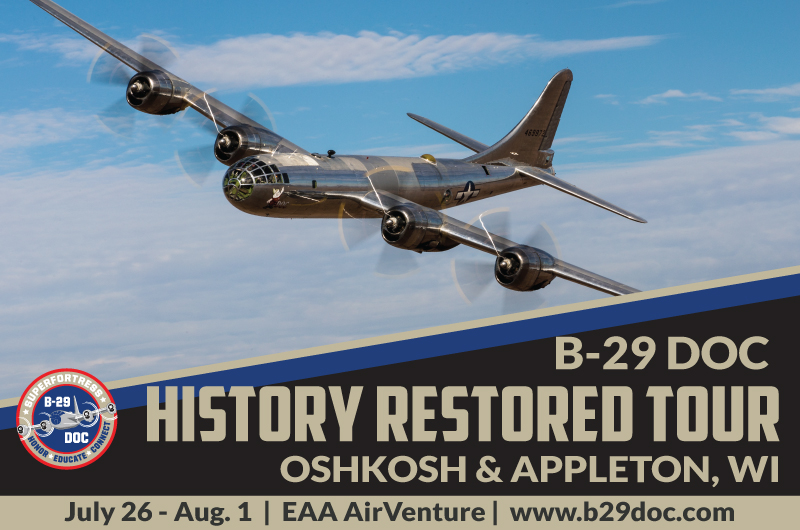 B-29 Doc will once again be a performer and attendee at EAA AirVenture in Oshkosh. Doc will arrive on the EAA grounds on Sunday, July 25 (time TBD).
The aircraft will be on static display Monday and Tuesday, July 26 and 27, on Boeing Plaza. B-29 Doc Flight Experience rides will be available Wednesday, July 28 and Thursday, July 29 in Appleton, WI.
CLICK HERE TO BOOK YOUR SEAT ON DOC FOR EAA OSHKOSH 2021!
Doc will also fly in the EAA AirVenture air shows Thursday, Friday and Saturday, July 29, 30 and 31.