Oklahoma City, OK: History Restored Tour
July 18, 2020

-

July 19, 2020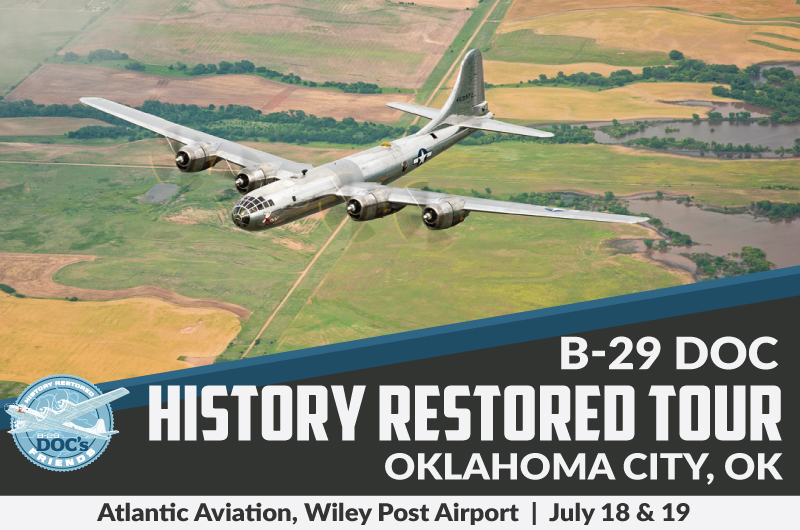 The B-29 Superfortress known as Doc will bring its B-29 Doc Flight Experience Tour to Oklahoma City, Okla., Saturday, July 18, and Sunday, July 19.
Doc will arrive at Wiley Post Airport Friday afternoon, July 17 and will be available for B-29 Doc Flight Experience rides throughout the weekend. The event will be hosted by Atlantic Aviation (5901 Philip J. Rhoads Ave., Hangar 14, Bethany, OK 73008).
The flight schedule for the B-29 Doc Flight Experience rides will be 9 a.m. and 11 a.m., July 18 and 19.
Doc's Friends, Inc., is taking all reasonable precautions to protect the B-29 Doc crew as well as passengers in the fight again the spread of COVID-19. All B-29 Doc Flight Experience passengers will be required to wear a mask (one will be provided to each passenger) during the flight. Additionally, the aircraft and all contact surfaces inside the aircraft will be sanitized/disinfected prior to each flight.