Fayetteville, AR: B-29 Doc History Restored Tour
April 16, 2021

-

April 18, 2021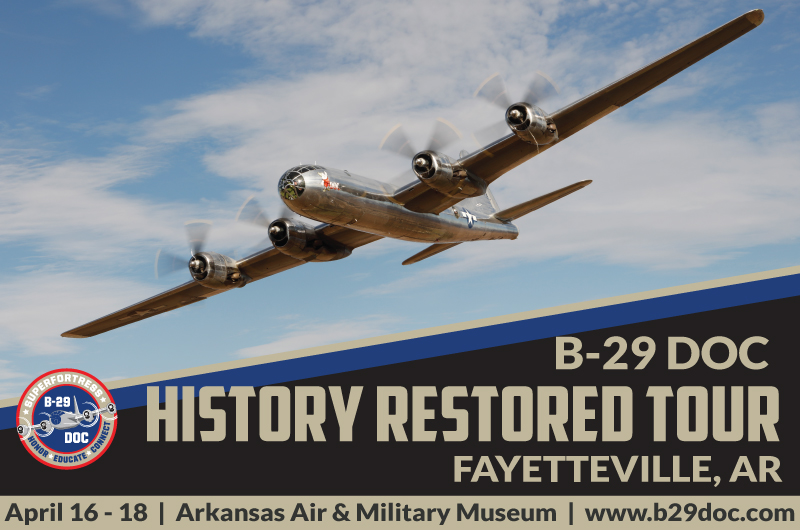 UPDATE:
A minor maintenance issue, along with weather (rain and low clouds) has led to a delayed arrival for B-29 Doc in Fayetteville, AR.
Doc's new arrival time and date will be determined by weather, but the plan is to arrive at Drake Field and the Arkansas Air & Military Museum in Fayetteville either Friday evening (April 16) or Saturday morning (April 17). The latest information on Doc's arrival in Fayetteville can be found on Facebook or Twitter.
B-29 Doc Flight Experience rides will be available Saturday and Sunday, April 17 and 18.
BOOK YOUR SEAT ON B-29 DOC TODAY!
Tickets for B-29 Doc Flight Experience rides are on sale now at www.b29doc.com/rides. Rides are scheduled for 9 a.m. and 11 a.m. on April 17 and 18. Ground and flight deck tours for B-29 Doc will be available following the ride flight operations, at approximately noon on both days.