B-29 Doc Flight Experience Weekend: Wichita
April 27, 2019

-

April 28, 2019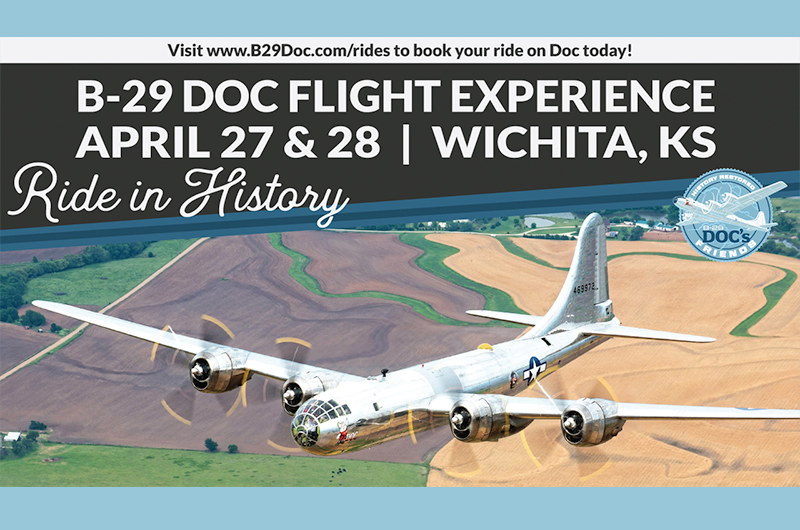 Hurry and book now! Only a few seats remain for this ride flight date.
Fly through the skies in B-29 Doc, a rare World War II bomber! Experience a piece of history 8,000 feet up, as you find yourself where veteran's once sat as they fought for freedom.
The April 27 and 28 B-29 Doc Ride Experience weekend in Wichita will be hosted at the B-29 Doc Hangar, Education and Visitors Center, 1788 S. Airport Road.