B-29 Doc Flight Experience: Appleton/Oshkosh, WI
July 24, 2019

-

July 25, 2019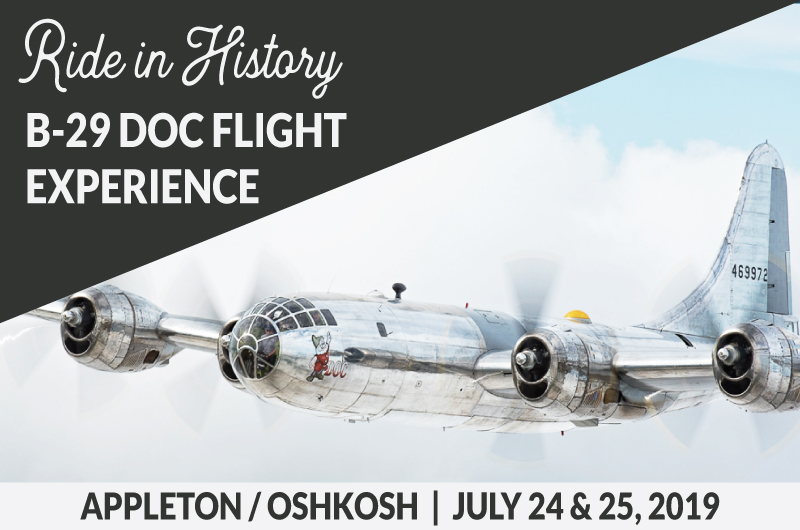 Fly through the skies in B-29 Doc, a rare World War II bomber! Experience a piece of history 8,000 feet up, as you find yourself where veteran's once sat as they fought for freedom.
The July 24 & 25 B-29 Doc Ride Experience flights in Appleton/Oshkosh, WI will be hosted at Platinum Flight Center at Appleton International Airport, N259 Ares Drive, Appleton, WI 54914.
Book Your Flight NOW!
Appleton, WI: Wednesday, July 24
Click here to purchase tickets for the 9:30 a.m. flight
Click here to purchase tickets for the 11:30 a.m. flight
---
Appleton, WI: Thursday, July 25
Click here to purchase tickets for the 9:30 a.m. flight
Click here to purchase tickets for the 11:30 a.m. flight