B-29 Doc & C-47 Betsy's Biscuit Bomber in Wichita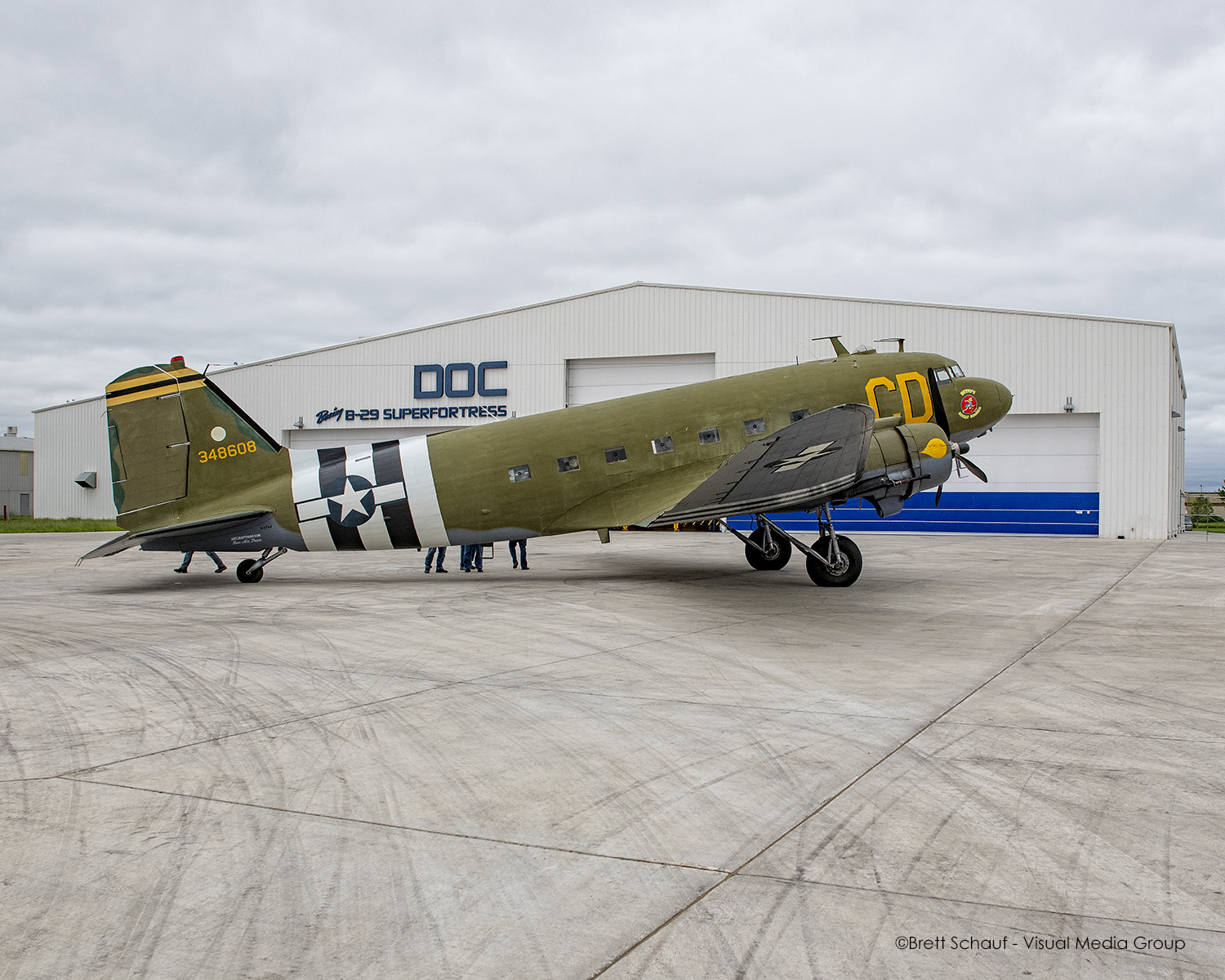 The C-47 known as "Besty's Biscuit Bomber" will make a stop at the B-29 Doc Hangar, Education and Visitors Center in Wichita on its way back from Europe Saturday, June 29 and Sunday, June 30  The open house event will feature cockpit tours of the C-47, along with cockpit tours and B-29 Flight Experiences on B-29 Doc. North American T-6 Texan rides will also be available during the two-day event.
Doors will open both days at 9 a.m. and close at 5 p.m. Admission will be $15 for adults and $10 for children ages 12 and under. Admission fee includes cockpit tour access to both aircraft, as well as access to the B-29 Doc Hangar, Education & Visitors Center. B-29 Doc Flight Experience tickets, as well as T-6 Texan Flight Experience tickets can be purchased online at www.b29doc.com/rides, or purchased in person the day of the event. Questions about the event can be directed to experience@b29doc.com.